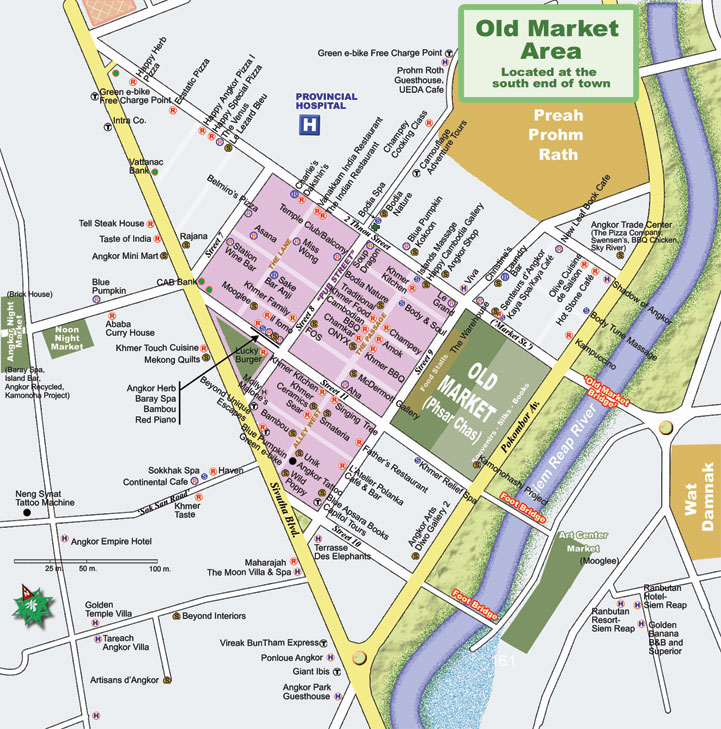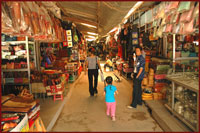 The Old Market (Phsar Chas) and surrounding area including the nearby Pub Street, Pub Street alleys and the Night Markets ar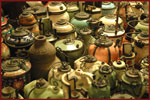 e 'must sees' when visiting Siem Reap. Very popular, the whole Old Market area stretching from the river across to the night markets on Sivutha Blvd is now the dining, shopping and nightlife center of town.

Of the various traditional Cambodian markets in Siem Reap, the Old Market offers the deepest selection of souvenirs and curios. There are souvenir vendors throughout much the market, especially on the river side. The north side of the market along Street 9 sports a number of inexpensive cafe stalls serving Cambodian fare in an interesting, local atmosphere. A good place for a budget meal and a taste of Cambodian cuisine.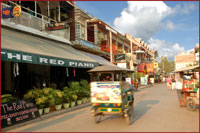 Pub Street
After the sun goes down, the focus shifts to 'Pub Street' and Pub Street alleys. Named for the numerous pubs that line Street 8. It all began in 1998 when Angkor What? Bar opened its doors - the lone pub on an otherwise lonely street. These days Pub Street is packed end to end with restaurants, pubs and shops, making the area the tourist center of town. The narrow connectin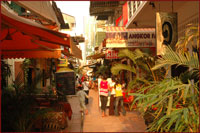 g alleys and passages just off Pub Street have also filled with small businesses, where the quiet lanes offer a much more relaxed ambiance.
Things really gets going on Pub Street around 5:00PM as people return from the temples. The curbside seating fills, the bars crank up the music and the street is blocked to motor traffic. Most of the drinking venues stay open until at least midnight and couple running until near dawn.

The Alleys
Pub Streetís narrow connecting alleys and passages offer a relaxed, pedestrians-only alternative to the main street. Alley West is the quaintest of the Pub Street alleys with an artsy, Old World atmosphere and harboring a collection of unique little haunts. The emphasis is firmly on shopping boutiques, each with its own unique style - clothing, fashions, accessories, handicrafts, art, souvenirs and more. And there are a few little bars and cafes in the mix as well.