Map - Boeung Keng Kang 1 (BKK1) area, Phnom Penh, Cambodia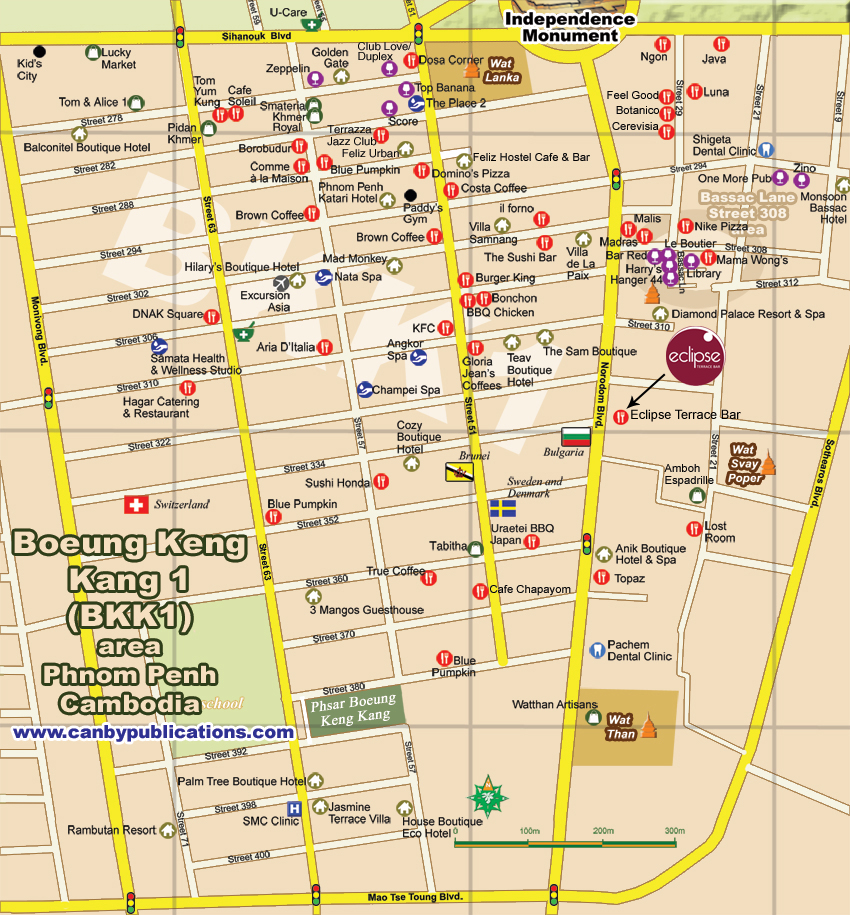 The Boeung Keng Kang area (BKK1) roughly bordered by Sihanouk, Norodom, Mao Tse Toung and Monivong,) has been considered the 'foreigner's quarter' since the 1980s. It is home to many NGOs as well as hotels and apartments catering to expats. The northern end around Streets 278 and 282 has the greatest concentration of restaurants, shops and spas but new places are popping up across the entire area, especially coffee shops, cafes and boutique hotels.
Check out the neighborhood on the east side of Norodom, especially along Streets 29, 21, and 308. It is now home to a quickly growing collections of unique little bars, cafes, restaurants and boutique hotels.