Map - Boeung Keng Kang 1 (BKK1) area, Phnom Penh, Cambodia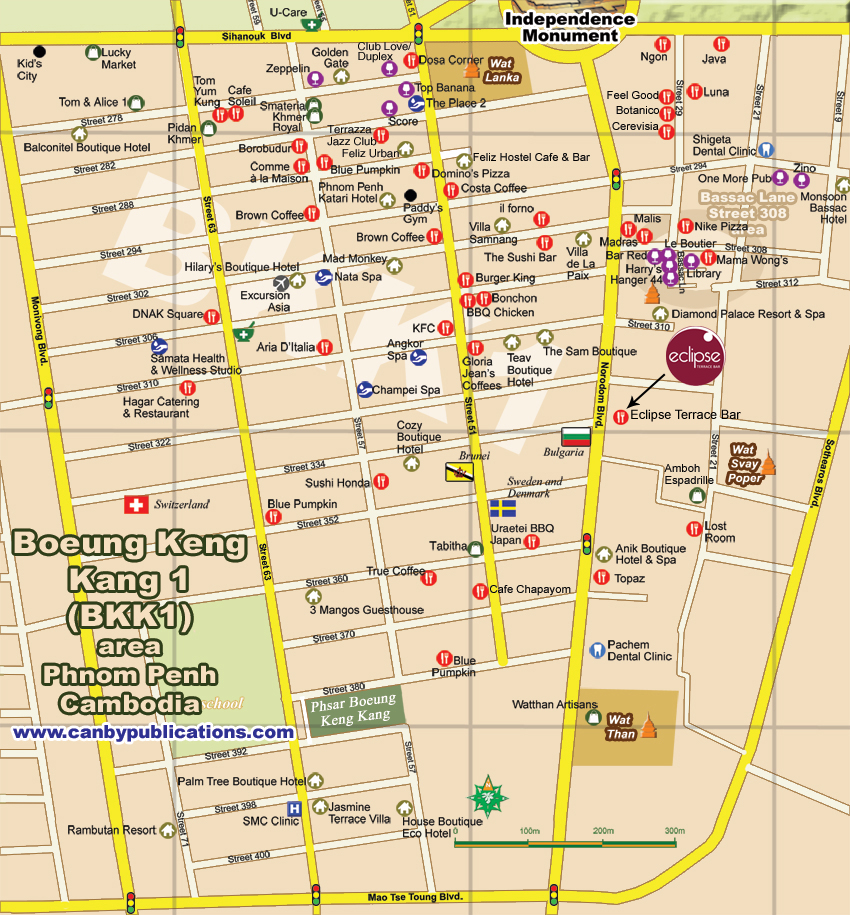 The Independence Monument area and Boeung Keng Kang area (BKK1) has been considered the foreigner's quarter since the 80s. Bordered by Sihanouk, Mao Tse Tung, Monivong and Norodom Boulevards, BKK1 is home to many NGOs and international organizations as well as apartments, hotels and other businesses catering to expats and tourists. Accommodations in the area tend to be lower mid-range hotels and upscale boutique places. There are dozens of restaurants and shops and no shortage of coffee shops across BKK1, especially at the northern end around Streets 278 and 282, and along Streets 51 and 59.
The narrow quiet streets of the neighborhoods on the other (east) side of Norodom are home to several boutique hotels, and unique restaurants and bars, especially along Streets 308 29, 21, and in the micro-bar enclave of Bassac Lane..