Map - Street 240 area, Phnom Penh, Cambodia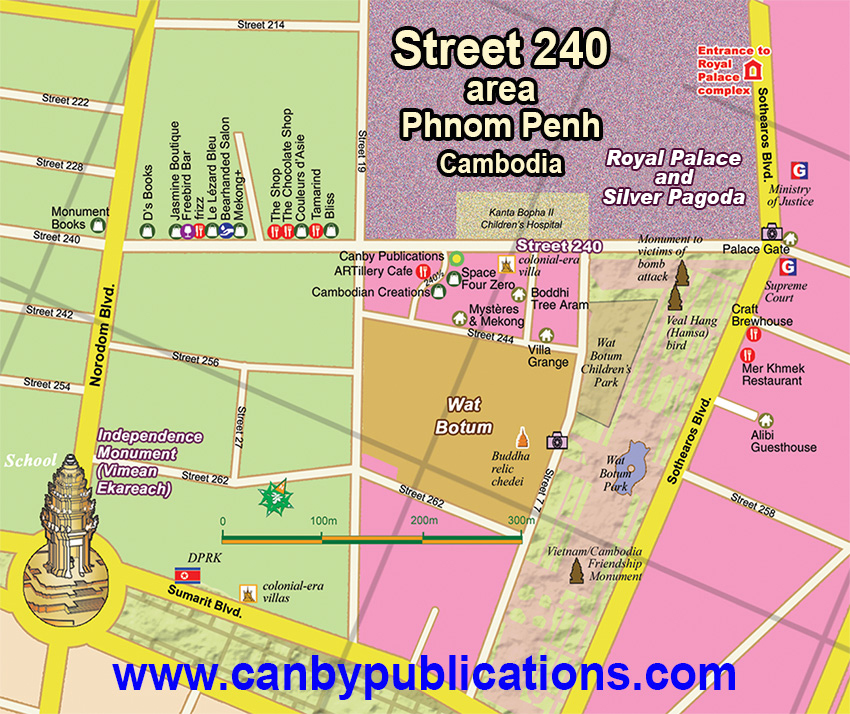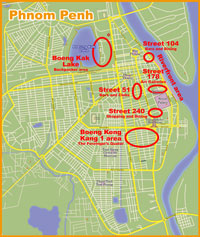 Street 240's tree shaded avenue next to the Royal Palace harbors a unique collection of quality boutiques and souvenir shops, offering Cambodian silks and silk fashions, South-east Asian art, handicrafts, curios and furniture as well as a few restaurants and bars, wine shops, a bookstores and a travel agent interspersed along the way. After a visit to the Royal Palace, stroll around the corner and up Street 240 to explore. Most of the shops are concentrated along the couple of blocks between Street 19 and Norodom Blvd just behind the Palace, though more places are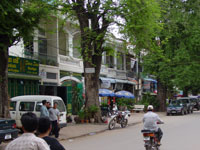 beginning to pop up next to the Palace as well.

At the corner of Street 240 next to the Royal Palace, the Supreme Court building sits distinctively, particularly photogenic in the late afternoon, the red roof and gold trim glowing in the low sun. Before heading up Street 240, consider taking a short detour through the park to Wat Botum to see the towering white 'Buddha Relic Stupa.'

As you are walking up Street 240 from the Palace area note the well preserved colonial era royal villas on the south side of the street.

Once across Street 19, highlights include the Tamarind bar and restaurant, a Street 240 original offering up French/Mediterranean ambiance and dishes; the Freebird Bar and Grill serving up first-rate American bar food and a very comfortable, air-conditioned atmosphere. Also recommended, The Shop is very popular, and deservedly so. Excellent western-style deli food and baked goods, salads, soups, sandwiches and more.

Street 240 also boasts some of Phnom Penhís best boutique shopping, from silks and art to fashions and furniture. There is also two of the cityís most complete book stores: Dís Books carrying a selection second-hand fiction and non-fiction and a good selection of kids books and Monument Books, on the corner with Norodom Blvd, offering Cambodiaís largest selection of new books and most extensive selection of Cambodia related book.